The Right Attire for Your Next Riding Lesson
Learning to ride can be a lot of fun but also terrifying. Seeing others ride and jump through the different hurdles will make anyone want to get on a horse and ride away into the sunset, but the fact remains that as excited as one can be, only when you get on the horse will you truly know if you are ready. There are many good riding schools that will help you overcome any fear of riding and help you understand your horse.They will help you to understand how to handle them better so that you can actually have a good ride. Before you can actually start, you have to make sure that you have the right gear so that you keep yourself safe and the animal safe. Having the right attire is very important when it comes to riding a horse and here are some of the basic ones that you need.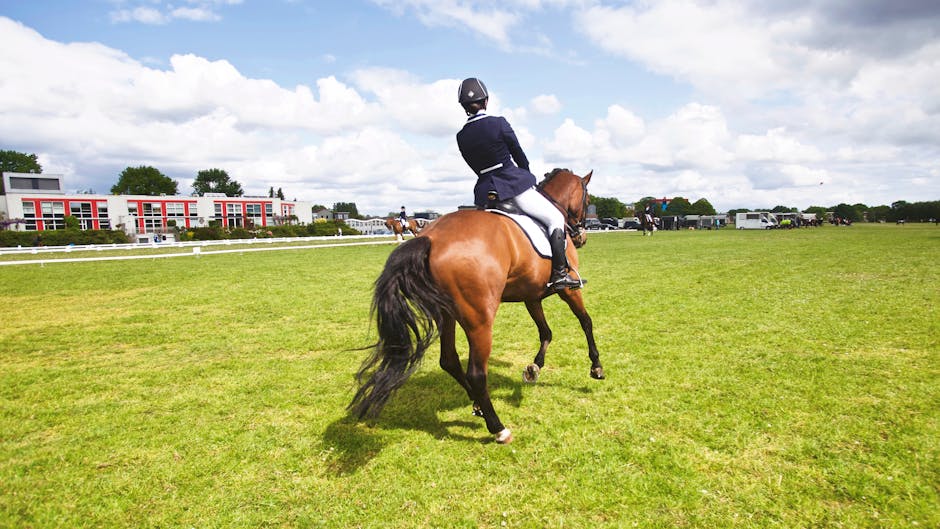 Image Source - Pexels
The Right Helmet
Protective gear for the head is very important. When you are learning to ride, one of the most common things that you will need to be ready to face is falling off the horse. It is recommended that you do not compromise on the helmet. It is best to own something that meets the standards set so as to keep your head safe and sound. You may ask your instructor where you might be able to get quality ones for an affordable price.
The Right Footwear
When it comes to riding shoes you want to get a good pair that is recommended for this purpose. Ariat boots are a great option as they are built with quality and comfort in mind. Wearing the wrong footwear can cause discomfort for you and even hurt the animal when you are on it. If you decide to overlook this and wear the wrong shoe, you can end up without the right amount of grip and hurt yourself. To avoid all these unwanted issues, make sure that you invest in a good pair that will last.
The Right Pants
When it comes to pants it would be best to invest in a pair of full seat flex tights. These are best for riding as they will help ease yoursore thighs and back. If you wish to simply wear jeans or any other pants it would work out fine too, but you should keep in mind not to wear something that will make wearing your footwear a hassle. They should not be too loose or baggy. The pants should give you the flexibility that youwould need and also enable you to sit comfortably on the horse.
Protect Your Hands
You might also want to consider investing in a good pair of gloves which can protect your hands from the tough leather bridle. If you will be riding for many hours you will want to have a pair of gloves as it will help you have a better grip and keep your hands from hurting too soon.
Responses
No responses yet. Be the first one!