Choose the Right Linen for Your Bedroom
It is said that most of us spend one third of our lives sleeping. This means that it is not too bad of an idea to invest in linen that is of good quality. Something that will provide us with the right comfort and will also last for many years. With the right information you will be able to find the right kind of bedding that will make life comfortable and your sleeping experience better. Here are some basic things that you should look into before finding the right kind of bedding that's just for you.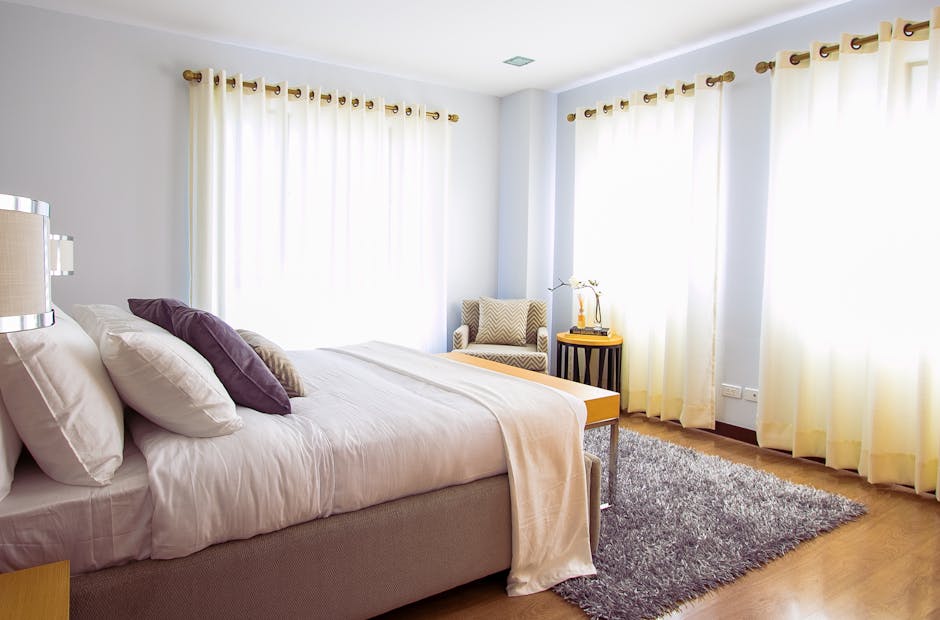 Image Source - Pexels
Sheets That Feel Just Right
When it comes to bed sheets, what matters is what sort of feel you want. Most people will say that thread count matters. This maybe so in some cases, but it no longer is the deciding factor according to experts. What matters is the right feel for the individual concerned. Let's say you want a sheet that feels crisp and cool on you. Then you will go for something with a low thread count. But if you want a warmer and softer feel you might want to go for a higher thread count. But since the industry is no longer giving you what they say they are, when it comes to threat count, look for something that feels just right for you instead.
Seasons Can Change but Your Sheets Don't Have To
With the changing seasons you might want to now invest in winter sheets and summer sheets. But according to experts this does not have to happen. You can always use your summer sheets and add in some comforters, warm fuzzy quilt covers and down feather inners and make things more warm and comfortable. What matters is that you layer things up and keep the bed feeling warm and nice before you get in.
Choose Sheets According To Your Preference and Budget
There are so many options on the market when it comes to the type of sheet. From hundred percent Egyptian cotton which is expensive and one of the most durable, to the long-lasting linen sheets, the options are endless. What matters is what you can afford and what sort of weather condition you are facing on a regular basis. A poly-cotton sheet can be very easy on yourpocket but if you live in a tropical climate this might not be the best, as they can cause one to feel sweaty and irritated. Linen sheets on the other hand are best for warm climates. They are also long lasting and keep getting better with every wash and use. If you feel like you want something that is soft and has some added sheen then you should consider a Supima cotton sheet. The best options would be to work on what you can afford. Take into consideration both the immediate cost and the long-term cost.
With these few tips in mind you should have a much better idea of what to look for in your sheets and linen.
Responses
No responses yet. Be the first one!